Why Should You Buy Instead Of Rent
With rents going up and interest rates at an all-time low, renters should consider taking the plunge.

Home buying has earned a bad rap in recent years: The subprime mortgage crisis and ensuing economic meltdown left many homeowners underwater, unable to pay their mortgage, and even facing foreclosure.
Owning a home forces you to save.
The so-called "forced savings" argument is a widely-held one: Since homeowners have to pay their mortgage every month, they are routinely putting money away (and into their house, which they own), instead of squandering it on new shoes or fancy meals. Then, if you eventually sell your home after the mortgage is paid off, there's a good chance that "you'll walk away with a payoff," even after subtracting the costs of ownership, says Hodges. (Of course, homeowners who face foreclosure or declining home values often find themselves without such equity to show for their monthly mortgage payments.)
You can take advantage of currently low interest rates and prices.
Interest rates remain at historical lows, and at the same time, home prices in many areas remain soft. Overall, asking prices on homes went down 0.7 percent over the last year, while rents went up by 5 percent.
Unlike rent, a fixed mortgage can't go up (even if inflation does).
Fixed mortgage rates don't go up, even if the cost of everything else does. Lock in a low monthly payment, and you've just taken a huge step in protecting your family against inflation.
Homeowners can take tax deductions.
The tax benefit of home-ownership is the ability to deduct mortgage interest payments, but the perks don't stop there. Homeowners can also deduct eligible expenses (certain energy-efficient improvements, for example) and in some cases can avoid federal taxes on earnings from the sale of a home.
You can customize your space.
Whether you need to knock down a wall to make a larger master bedroom or redo the bathroom to reflect your Art-Deco tastes, owning the space you live in means you have the freedom to do so, without worrying about losing your security deposit.
Of course, buying isn't for everyone. If you might move soon, or you want the flexibility to upgrade your digs with just a month's notice, or your job outlook is uncertain, then renting can be ideal. Buyers should first consider the transaction costs of home-ownership, which can add up quickly, especially if a buyer doesn't plan to stay put for very long.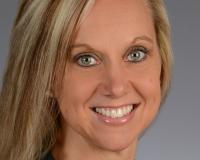 Author:
Heather F Davidson
Phone:
609-209-7581
Dated:
February 10th 2016
Views:
1,764
About Heather: I'm an agent whose business is built on the promise of exceptional customer service. If you are sel...