Tips To Help To Prepare For Challenging Weather
Tips To Help to Prepare for Challenging Weather
Any pipes connected to appliances or fixtures on outside walls can cause ice to build up and pipes to freeze and perhaps burst.
Why it happens: Insufficient insulation or air leakage near a toilet, sink, dishwasher, or other water-using appliance can cause this common problem in below-freezing temperatures.
Solutions: All pipes leading to the units cited above should be wrapped with pipe insulation, and walls or crawl spaces near them should be checked for holes and sealed. When the weather drops below freezing, homeowners should open cabinet doors in a kitchen or bathroom that has plumbing on an outside wall, and turn on faucets to allow hot and cold water to drip. That permits the water to run and eliminates freezing.
Extra tips: It's smart to drain a water system and shut off the main water valve if home owners are away for even a few days when temperatures are expected to remain well below freezing.
Icy driveway, walkways, and steps
They can easily become slippery and cause falls and broken bones. They may also cause homeowners liability issues.
Why it happens: When snow and ice aren't removed promptly, they can form highly treacherous surfaces and paths — sometimes as slippery as an ice skating rink.
Solutions: shovel as soon as a snowfall ends, and spread sand or other snow- and ice-mitigating material around. Caution them against using salt, which can hurt pets' paws and soil alike. Some homeowners heat their driveway, though this can be costly.
Extra tip: Homeowners should also replace chipped or cracked stones and bricks, which may not be visible when covered with snow or sand but can easily cause accidents.
Flooded basement, foundation, or crawl space
Melted snow and ice can also enter a home at the ground level.
Why it happens: Any of the previously discussed issues may be the culprit of water leakage, such as burst pipes or a failed sump pump. But too much snow piled up close to the house also can push against walls and leak in when it melts. Insufficient drainage around the home is another common cause.
Solutions:
Check for holes or cracks at the base of the foundation or in the basement at least once a year, both inside and outside. If land slopes toward the house, they may want to have landscape work done to ensure it slopes outward. They should also check that their sump pump works properly, and that they have a battery back-up or generator in case power fails or the sump pump can't keep up with the amount of water flowing in. Exterior drain tiles also form a good line of defense to keep out water and are better than tiles installed inside. But interior ones are useful if the exterior perimeter of the home can't be accessed easily.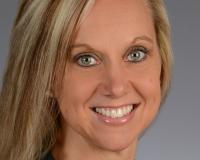 Author:
Heather F Davidson
Phone:
609-209-7581
Dated:
October 7th 2015
Views:
109
About Heather: I'm an agent whose business is built on the promise of exceptional customer service. If you are sel...