Is Your Home Fit To Sell
Is your home fit to sell?
Selling your home in today's market place requires some thoughtful planning and expertise. The RE/MAX are you fit to sell program will help you determine if you are in the right shape.

When it comes to preparing your home for sale curb appeal is important although it may not be the entire reason for the buyer to make the choice to buy.
Buyers usually make snap judgement as to whether or not your house fits into their criteria based on what they see on drive bye's or by viewing photos online. What you really want is for them to take the next step and view the inside of your home. If you give your property a well-cared for property appearance buyers will be eager to stop and excited to view the interior as well.
When you stand at the end of your drive way look at your home, what do you see? Are there repairs that are needed? Develop a list of repairs or improvements that need to be done, like roofing, siding and lighting.
Now that we have moved into winter we can't do much with regards to painting but you want to make sure your home is still impressive to prospective buyers. Think about adding winter arrangements to your front porch or garage. Make sure to have your drive way, sidewalk and walkway shoveled and salted at all times so buyers feel sale when walking up to view your home. This also shows the buyer that your home is well maintained. Be sure you remove all festive lights and decoration immediately following the holidays. Buyers want to see the house in its natural state. Don't forget your side yard and back yard if you have a walkway down the side of your home shovel and salt is as well, buyers want to see as much of the perimeter as possible. In the back yard you should shovel off your deck or patio so buyers can see the size and condition they want to know what they are buying even if they can't use it right away.
The first impression for a buyer will be a lasting one make sure you show them your home is worth moving into and not moving on..
To find out more about how fit to sell your property is please visit http://homesbyheatherdavidson.com/sell.php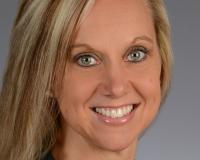 Author:
Heather F Davidson
Phone:
609-209-7581
Dated:
December 22nd 2015
Views:
326
About Heather: I'm an agent whose business is built on the promise of exceptional customer service. If you are sel...