DIY Home Cleaning Remedies
Prepping your home for sale can be stressful, not to mention costly. Popular household cleaning products can become expensive, especially when you are required to keep a space immaculate at all times. In addition, many ingredients in these products are considered quite harmful. Check out these natural cleaning remedies to save some cash and get your spring cleaning done the sustainable way.
Floor Cleaner:
1 cup of white vinegar
1 gallon of warm water
Combine these two ingredients in your mop bucket and get to work. You may need a little extra elbow grease, but with the extremely low cost of this remedy, your floors will be taken care of for ages longer at a fraction of the price.
For wood floors, use ½ cup of vinegar with 1 gallon of water. Apply the mixture directly to a hand-held cloth to ensure that the floor does not get too wet, which will damage the surface.
Glass Cleaner:
1:1 white vinegar and water.
Again, these two ingredients combined will do the job in place of the pricey blue stuff. Think of how much you'll save just by picking up a gallon of generic white vinegar during your next trip to the grocery store.
Mold and Mildew Remover:
2 teaspoons of tea tree oil
2 cups of water
Mix the above ingredients and apply to the area. It is recommended to let the solution sit for a few hours before finishing the job. There is no sense in risking exposure to toxins when attempting to remove something so harmful.
Furniture Polish:
1:1 olive oil and white vinegar
Sprinkle this mixture onto a soft, hand-held cloth and apply to your furniture. A little goes a long way, making this natural remedy extra kind to your pockets.
Air Freshener:
If you're worried about the smell of vinegar permeating your indoor atmosphere, never fear! Household foliage is a great way to purify and freshen the air in your home.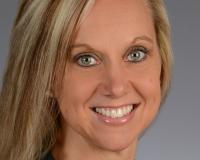 Author:
Heather F Davidson
Phone:
609-209-7581
Dated:
January 15th 2016
Views:
259
About Heather: I'm an agent whose business is built on the promise of exceptional customer service. If you are sel...